2023 Alabama Meditation Network Spring Retreat
Registration & Information
Take your meditation practice to a deeper level
Experience the energy of sitting with others, find support and encouragement from like-minded individuals, and learn different present-moment practices such as Tai Chi, mindful eating and walking, tea meditation, and chanting. Refresh your mind and body as you immerse yourself in nature at the beautiful Living River Retreat Center on the Cahaba River.
4:30 to 6:00pm: Check-in
6:00pm: Dinner
7:30pm: Orientation, meditation instruction, and lightly guided meditation
9:00pm: Noble Silence begins; ends after breakfast the next day. 10:00pm: Lights out
5:00am: Wake up
6:00am: Morning meditation
8:00am: Breakfast
9:00am: Movement practice
11:00am: Midday meditation
1:00pm: Lunch
2:00pm: Movement practice
4:00pm: Afternoon meditation 6:00pm: Dinner
7:30pm: Evening meditation
9:00pm: Noble Silence begins
5:00am: Wake up
6:00am: Morning meditation
8:00am: Breakfast
9:00am: Movement practice
11:00am: Closing remarks, group sharing
12:30pm: Lunch
Departure by 3:00pm
Our personal retreat chef will prepare delicious and nutritious vegetarian/vegan meals with fresh and locally sourced ingredients to support your meditation practice. 
We eat our meals together in mindfulness. We usually have 15-20 minutes of silent eating at the start of lunch and dinner, and breakfast is usually fully in silence. Eating in silence helps us appreciate the food deeply, and cherish the presence of those around us.
*Living River Retreat Center asks that no food be brought into the cabins or in luggage as it will attract mice.
Living River Retreat Center Photo Gallery
Your Retreat Meditation Instructor
Nick Shindo Street was a student at the Hazy Moon Zen Center in Los Angeles for 20 years. He started practicing meditation at the Hazy Moon in 2001, moved into the temple in 2006, and was ordained as a Soto Zen priest in 2007. During his two decades of Zen study, he participated in more than 80 weekend meditation retreats, roughly 30 week-long retreats, and half a dozen retreats of a month or more. His enthusiasm for Zen practice earned him a regular assignment as a meditation instructor for visitors and beginning students at the temple.
He put aside his priest's robes after he decided to return to his native Alabama in 2021. In Birmingham, he found a diverse and thriving meditation community to support his weekly practice–though the opportunity for regular meditation retreats in the region was lacking. He initiated the Alabama Meditation Network in response to that need in himself and in the local meditation community.
His non-sectarian approach to meditation instruction integrates his training as a Zen priest with his insights as a religion journalist and researcher of contemporary mindfulness and meditation movements. He hopes to convey his appreciation for the transformative power of intensive periods of meditation as well as the sense of community that accompanies the meditation retreat experience.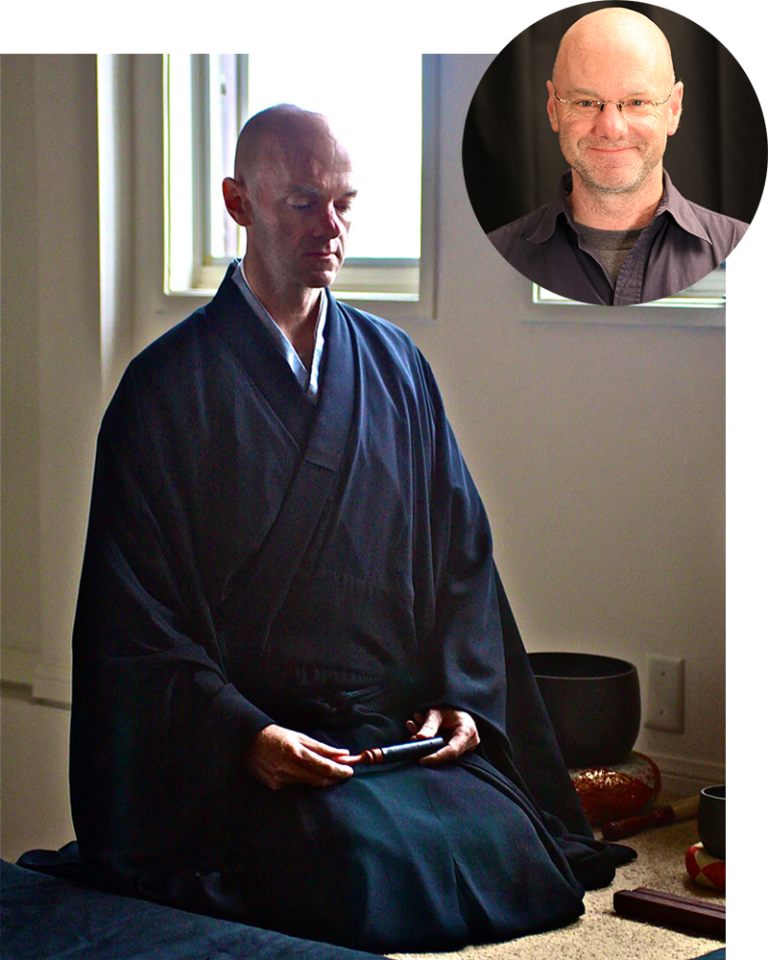 2023 Spring Retreat Registration
Retreat Fees & Important Info.
All fees include accommodations, all meals, meditation instructions, and movement practices
Hotel Style Room: (Options available at checkout)

Double occupancy – $330/per person
Single occupancy – $630

Bunk House (10 people per house) – $205
Tent Camping (Bring your own tent) – $105
Help defray retreat cost by making an extra donation at room selection.
All fields are required except where indicated.
Payment is required to complete registration.